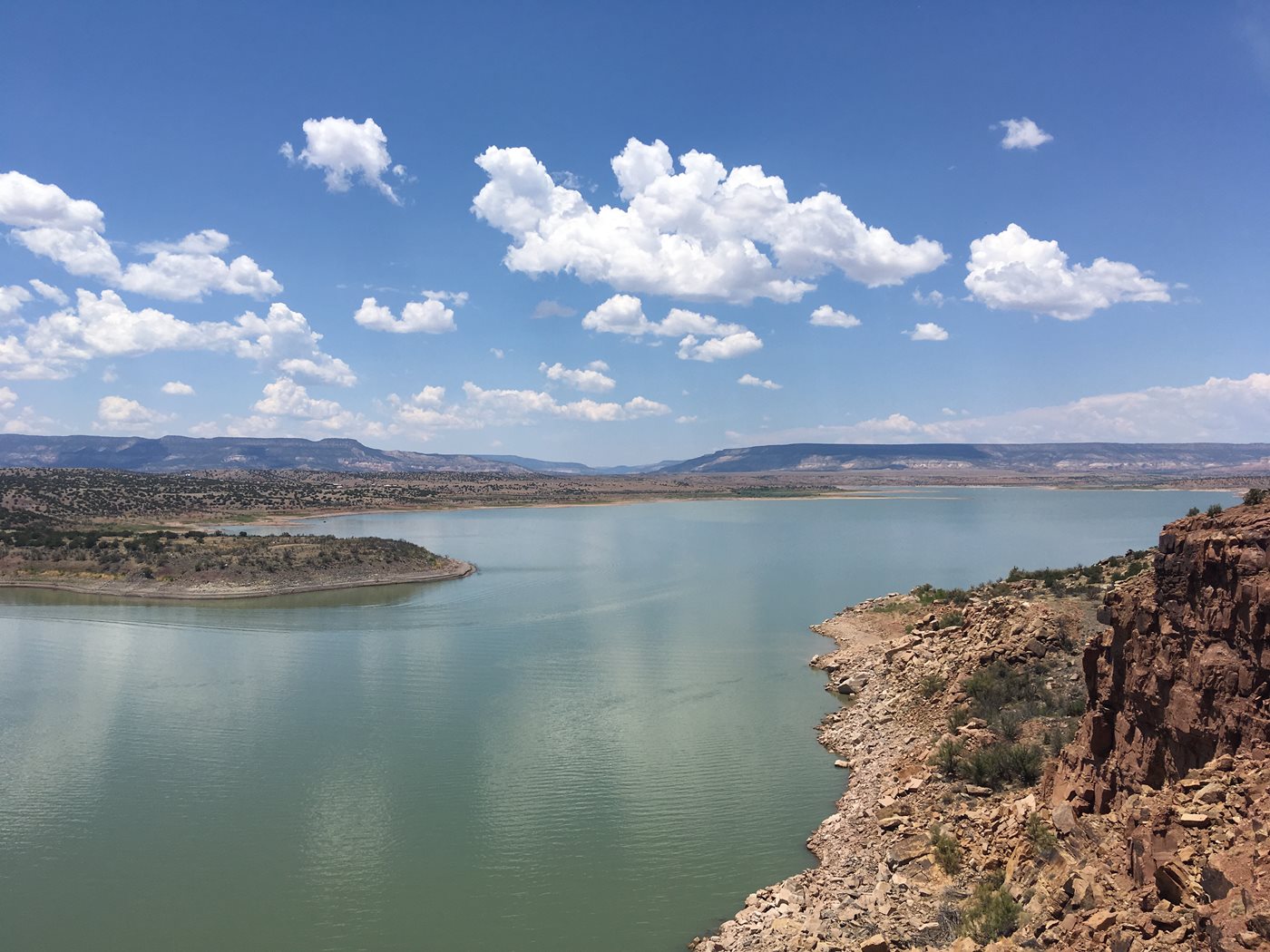 This summer I had the opportunity to intern at Los Alamos National Laboratory in New Mexico. Internships are wonderful opportunities to not only gain work experience, but also discover new places. During the week-days I studied chemistry and performed research, and on the weekends I learned history and explored the "Land of Enchantment".
I visited the oldest continuously occupied community in the United States, the Taos Pueblo. It was there that I met the pueblo people and saw how their ancestors lived and how they continue to. I walked across the Rio Grande Gorge Bridge and visited the house of the legendary frontiersman, Kit Carson. If I was not at a museum I was outdoors. I maneuvered through the slot canyons of Kasha-Katuwe Tent Rocks National Monument. I climbed over rocks.
Driving on scenic byways, I unfolded the various landscapes of New Mexico by traveling over mesas and through green forests. I went to Ghost Ranch where Georgia O'Keefe found inspiration to paint. Inspired as well to share these adventures with others, I bought postcards and wrote my friends. Soaring to elevations of over 10,000 feet, I went on the Sandia Peak Tramway. In retrospect, I would not recommend going on top of a mountain without checking the weather. After my friend and I reached the top, a lightning warning was announced. As a result, we were stuck on top of Sandia Mountain for over four hours with no cell phone signal. Fortunately, we were able to laugh our way through the entire experience!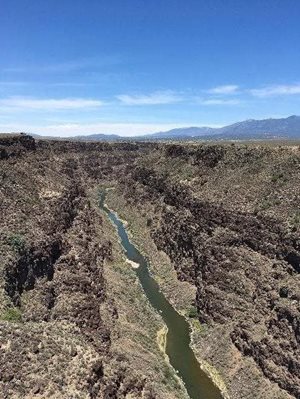 Rio Grande Gorge
I went to my first opera. Most of the crowd were elderly people, but there is something to be learned in that itself, because it was a surreal experience. Immersive art is the only way that I can describe it. I found a great pizza place while driving through Abiquiu. I enjoyed eating sopaipillas and Navajo Tacos.
In a tragic turn of events, I locked both my keys and phone in my car. Nonetheless, I saw the spirt of the people of New Mexico in their eagerness to help. With the good and bad, it was something incredible. An experience of watching sunsets, viewing art, and unfolding history one museum at a time. Yes, this summer I had the chance to work at a world-renowned research institution, but I also had the opportunity to learn about a vibrant culture, and its people.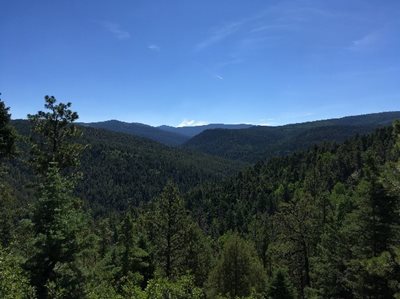 View Along the High Road to Taos

So, what are my words of encouragement? If you are participating in an internship or a co-op I first commend you to be a diligent employee. However, also make time to sightsee. Visit a history museum, an art museum. Any museum. You may be surprised at how much you learn!
---
Kalifa Stringfield
Kalifa is a masters student in the Department of Chemical Engineering