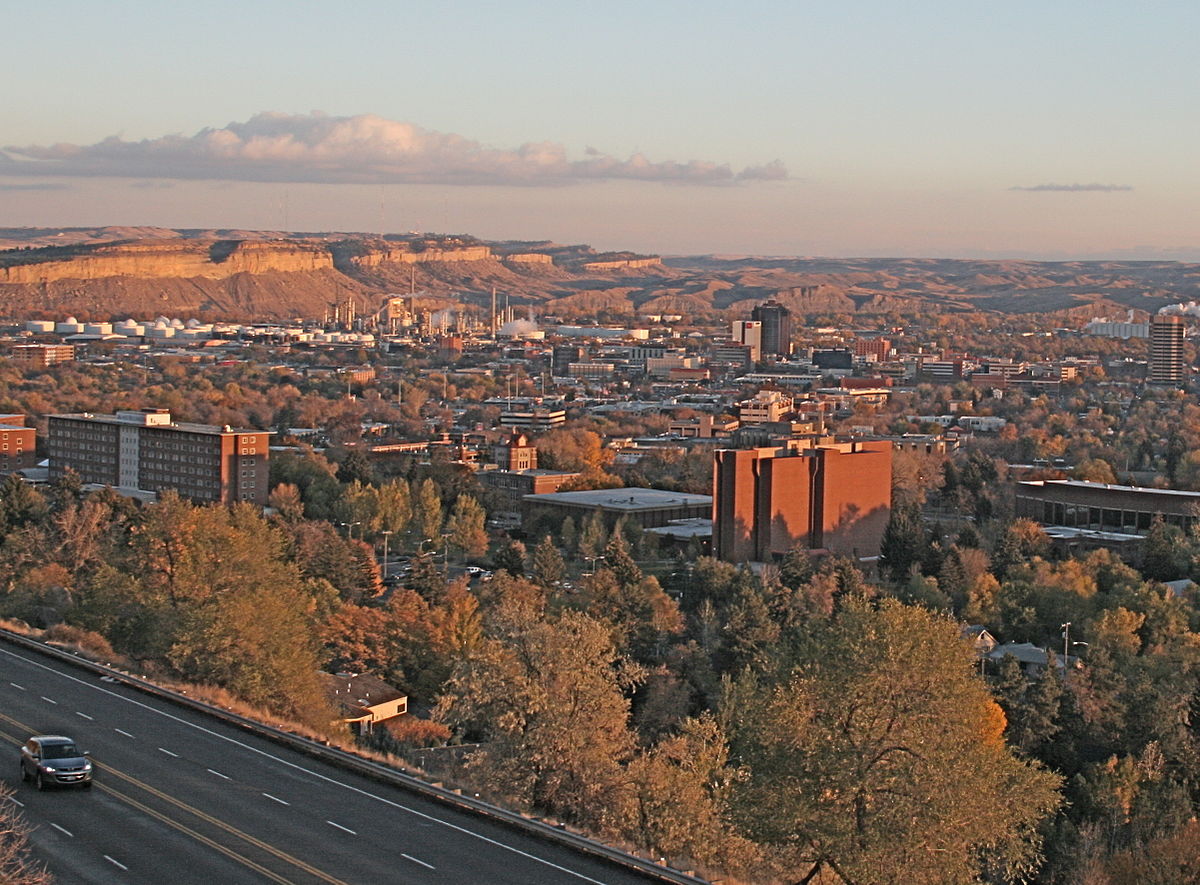 This past weekend, I presented my current research at the Mountain-Plains Museums Association's annual conference in Billings, Montana. This is my first time to visit the State of Montana and I want to introduce you to three wonderful sites in Billings, Montana's largest city.
1. Western Heritage Center
Website:
http://www.ywhc.org/
The city of Billings was founded in 1882 and named after the Northern Pacific Railway (connecting Minnesota to the Pacific Northwest) president Frederick H. Billings. After a few months of development, the city boomed into a settlement of over 2000 people. It then got the nickname "Magic City" due to its fast development. The Western Heritage Center hosts exhibits on Billing's early development, the culture of the Yellowstone Valley and the Northern Plains, the Crow and Northern Cheyenne culture (American Indian tribes in Southeast Montana), as well as the 1988 fire in Yellowstone National Park. The center also keeps a photographic archive of old images and postcards, and their reprinted vintage postcards, in my opinion, is the best souvenir you can get in Billings!
2. Moss Mansion
Website:
http://www.mossmansion.com/
This is a three-story historic house museum located at the western end of downtown Billings. The Moss family was one of the early entrepreneurs in this area, investing in infrastructure, transportation, media, among other industries. P.S. Moss moved to Billings, Montana, from his native Paris, Missouri, in 1903, and his family lived in this house until the 1980s. The house is a great place to learn early 20
th
century art and culture. Each of the bedrooms and living rooms in this house has its own design style, from Islamic, American Indian, Art Nouveau, Art Deco, to Modernism. Docents at this museum did a great job communicating the styles and objects installed in each room. The history of Moss family also tells how Montana was connected to the rest of the country through trade and industrial development.
3. Yellowstone Art Museum
Website:
https://www.artmuseum.org/
YAM is the most visited site in Billings today. The museum has a huge permanent collection of landscape paintings (often with the Yellowstone Valley as its theme), which showcases American and foreign artists' obsession with the breath-taking views in this part of the country. Another theme of local interest is an engravings exhibit on bison, with images from century-old French and German newspapers to contemporary creations. The star work at the museum is an abstract painting by Miro. The museum also has space for local artists and craftsmen to showcase their latest work. The top floor of this museum gives visitors a great view of downtown Billings.
Many people drive through Billings on their way to Yellowstone National Park. Next time, if you make a stop at this city, make sure you visit these interesting sites. You'll learn much more about this area than just the national park!
---
Mingqian Liu
Mingqian is a fourth-year doctoral student in the Department of Architecture