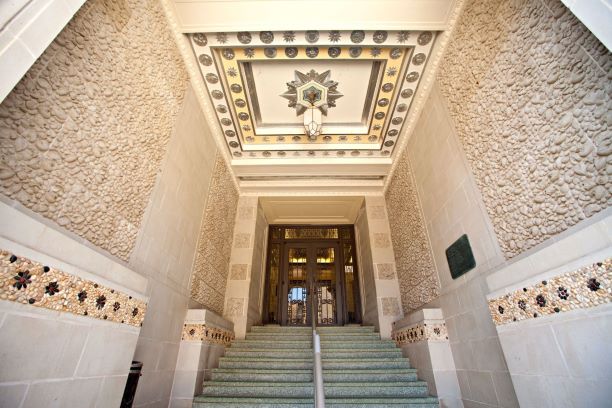 Accelerated degree programs offer students the opportunity to earn both bachelor's and master's degrees in five years.
By Micaela Burrow, Texas A&M University Graduate and Professional School
COLLEGE STATION, March 4, 2021 – From ancient times, people have looked to the Milky Way to orient themselves on planet earth. But when enveloped in a foil wrapper, the astronomical feature brings Texas A&M University student Sidney Dangtran a bit closer to home. Since hearing an analogy in third grade that related the different components of the Milky Way candy bar to the layers of earth's atmosphere, Dangtran has been drawn to geology.
Dangtran said this vivid memory is a sign that she chose the right major: "I am really, really thankful that I'm here. My place in the Geology and Geophysics Department feels right."
Dangtran is one of seven students enrolled in the brand-new
Fast Track Program
in Geology, an accelerated study course that allows motivated and research-adept students to obtain bachelor's and master's degrees in geology in just five years.
Since the first Fast Track, or "3+2" program, launched in 1992, Texas A&M has expanded to offer
37 programs across a variety of disciplines
. About 300 students at the university's College Station campus participate each semester.
As a fourth-year student, Dangtran is simultaneously completing her undergraduate senior year and beginning her graduate studies.
"When I saw that this 3+2 plan was an option for me, I really jumped on it," Dangtran said.
Trading a year's worth of tuition expenditure for a year of job experience appealed to Dangtran. Because 4
th
-year students in 3+2 programs are classified as full-time undergraduates in the first semester and half-time undergraduates
in the second, federal and state financial aid programs like the Pell Grant still apply. Dangtran accumulated external scholarships as well as institutional awards based on her academic status.
But the 3+2 program offers "a host of things"—equipment, funding, faculty networks and more—that also factored into Dangtran's decision to enroll. These resources make it possible for her to continue her undergraduate research at the graduate level, a feature of the 3+2 program that sets it apart from other graduate tracks.
"Being able to dive deeper and seamlessly continue my undergraduate research and to have real deliverables—something that I can publish—was a big motivator for me," Dangtran said.
According to Leah Evans, also a newly-enrolled 3+2 geology student, another benefit of transferring seamlessly between undergraduate and graduate studies is having continuity between schoolwork and real-world application opportunities.
Evans studies hydrocarbon-bearing rock formations as a continuation of her undergraduate research. Her work involves digitizing and updating obsolete maps of the northern East Texas Basin. The earliest map dated back to 1840.
"It's like a treasure hunt. I'm taking a bunch of pieces of maps and putting them together to find the best place to drill," Evans said.
Evans' academic treasure hunt began when she attended the GeoX summer camp in high school, leading to her acceptance into the Geosciences Living Learning Community, an introduction to research study abroad trip, undergraduate research, an internship and, finally, the "X" on the map of her academic journey: a Master of Science in Geology.
By spring break of her junior year, Evans was expanding her list of prospective graduate institutions. Then, just as the COVID-19 pandemic shook her future plans, she learned about the new 3+2 program in geology. It not only guaranteed a smooth transition into her graduate career, but it also allowed her to maintain a connection with her 2020 summer internship host through the summer of 2021. She hopes this connection, along with her master's degree, will lead to a post-graduation job.
Evans counsels prospective 3+2 graduates to have a clear vision for their research and study track. "The key to this 3+2 program is that you have to know who your advisors are and have done undergraduate research before that you can stick with," she said.
According to both Evans and Dangtran, the 3+2 program can be exacting. Students must complete undergraduate courses, graduate courses and research simultaneously.
"Let me just tell you, going from undergrad to grad hit me kind of hard at the beginning of the semester," Evans said.
To get through, Evans relies on her friends and fellow 3+2 participants in the Geosciences Living Learning Community. Together they work through obscure scientific papers, obtaining better comprehension of the material than they could by studying independently.
Evans "absolutely" believes that the social advantages of completing an accelerated master's degree at her undergraduate institution factored into her academic success.
For Dangtran, relationships with faculty and graduate students make the workload manageable. "They really are extremely helpful, and they want you to succeed. They're extremely supportive in helping you to get the resources you need to be able to continue your research," Dangtran said.
Both students agree that completing an accelerated master's degree takes initiative and a clear vision for a graduate-level research agenda. But non-thesis programs, like the Master's in Public Service and Administration (MPSA) at Texas A&M's Bush School of Government and Public Service, are also available in an accelerated format.
Court Manske earned an MPSA from Texas A&M at 23 and now works as a policy analyst for the Texas Senate. While completing his program, age discrepancies between himself and his Bush School colleagues, most of whom brought a year or more of work experience to their graduate studies, presented social challenges.
But Manske said this was a small tradeoff. Improvements he gained in his practical writing skills and multiple internship opportunities gave him a competitive edge over his peers in the job market.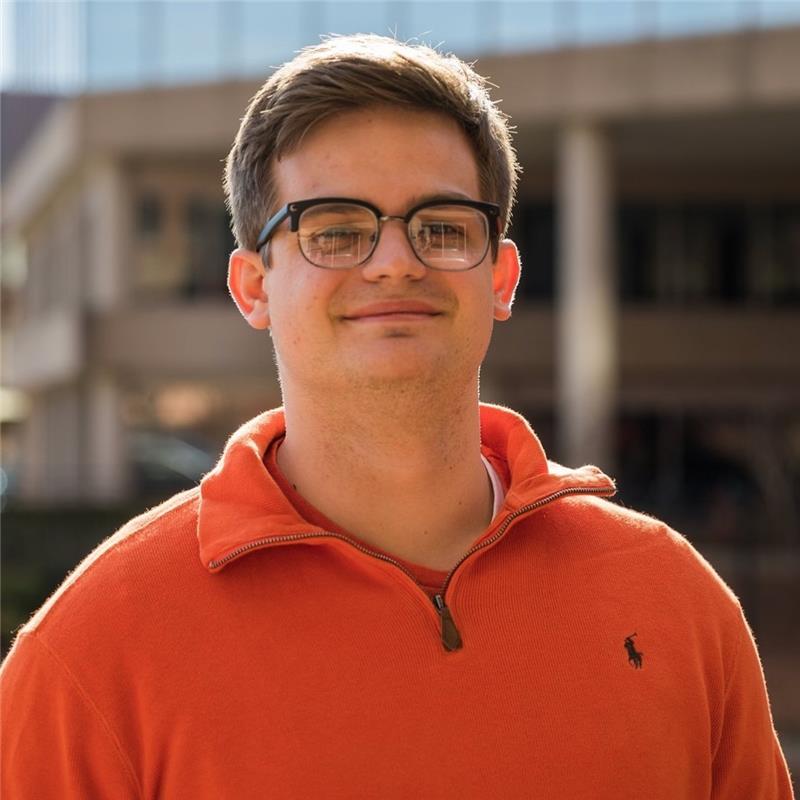 According to Manske he might not have achieved current job at such a young age if he hadn't capitalized on the 3+2 program which allowed him to graduate in four years with a bachelor's in political science and with a master's the subsequent year.
"The greatest advantage I got from the three-plus-two program was getting to do the capstone project in my second master's year he might not have achieved current job at such a young age if he hadn't capitalized on the 3+2 program" Manske said.
For his capstone project Manske worked as a "Capstone Scholar Manske worked as a "Capstone Scholar" a position similar to an intern that enabled him to work with a group of other MPSA students on policy research. He conducted research on the Texas Senate Committee on State Affairs for a Texas state senator as well as research on health and human services with the finance committee.
"Having my master's degree so quickly was not a testament of 'Oh look at this kid with all of his experience'" he said. "It was'This is a really driven young man who is capable of doing schoolwork who is able to swing above his age.'"
Not every student may be prepared to manage the rigor of a graduate program as an undergraduate. But for those who are willing to devote themselves to their studies Texas A&M's diverse 3+2 program offerings and vast array of resources can help them navigate toward their career destinations faster than the traditional route.
And as Manske put it "When I look back at my college experience the extra time I took to earn an advanced degree provided me with invaluable personal and professional growth."
Media contact:
Rob Dixon Texas A&M University Office of Graduate and Professional Studies 979.845.3631 rdixon@tamu.edu