Texas A&M 2019 Fulbright Award Grantees


Angela Achorn
Fulbright in Indonesia (Anthropology studying crested macaques)
Angela graduated from Rhode Island College in 2016 with a B.A. in Anthropology and a minor in Environmental Studies. Previously, she's studied cultural perceptions of primates as pets, trash-raiding behaviors by white-faced capuchins, and intestinal parasite infections in three lemur species. She earned her M.A. in Anthropology at Texas A&M in 2018, and is now pursuing her Ph.D in Anthropology under the advisory of Dr. Sharon Gursky. Her primary research interests include mate choice and sexual selection in nonhuman primates. Angela has received a Fulbright award to conduct her dissertation research, which will examine relationships between scrotal coloration, parasite infections, testosterone, and mating behaviors in Sulawesi crested macaques. Angela was also awarded the Fulbright Critical Language Enhancement Award in Indonesian. Outside of academia, Angela enjoys reading, running, playing tennis, and watching sci-fi/fantasy movies.
Melissa Meierhofer
Fulbright in Finland (Ecology studying white-nose syndrome in bats)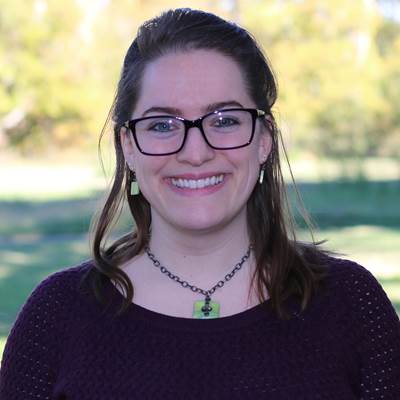 Melissa Meierhofer's research is focused on understanding the susceptibility of winter-roosting bats to white-nose syndrome, a cold-adapted fungus that has caused the deaths of millions of hibernating bats. She focuses on quantifying bat composition, abundance, and environmental conditions within hibernacula across Texas. Prior to this research, Melissa volunteered her time in the mammal and bird divisions at the Field Museum of Natural History. She completed her Master of Science under the direction of Dr. DeeAnn Reeder at Bucknell University in 2013. Her thesis work focused on little brown bats and understanding the physiological consequences of white-nose syndrome. She received her Bachelor of Arts in psychobiology and studio art from Ripon College in 2011 where she studied parental care of Eastern bluebirds.