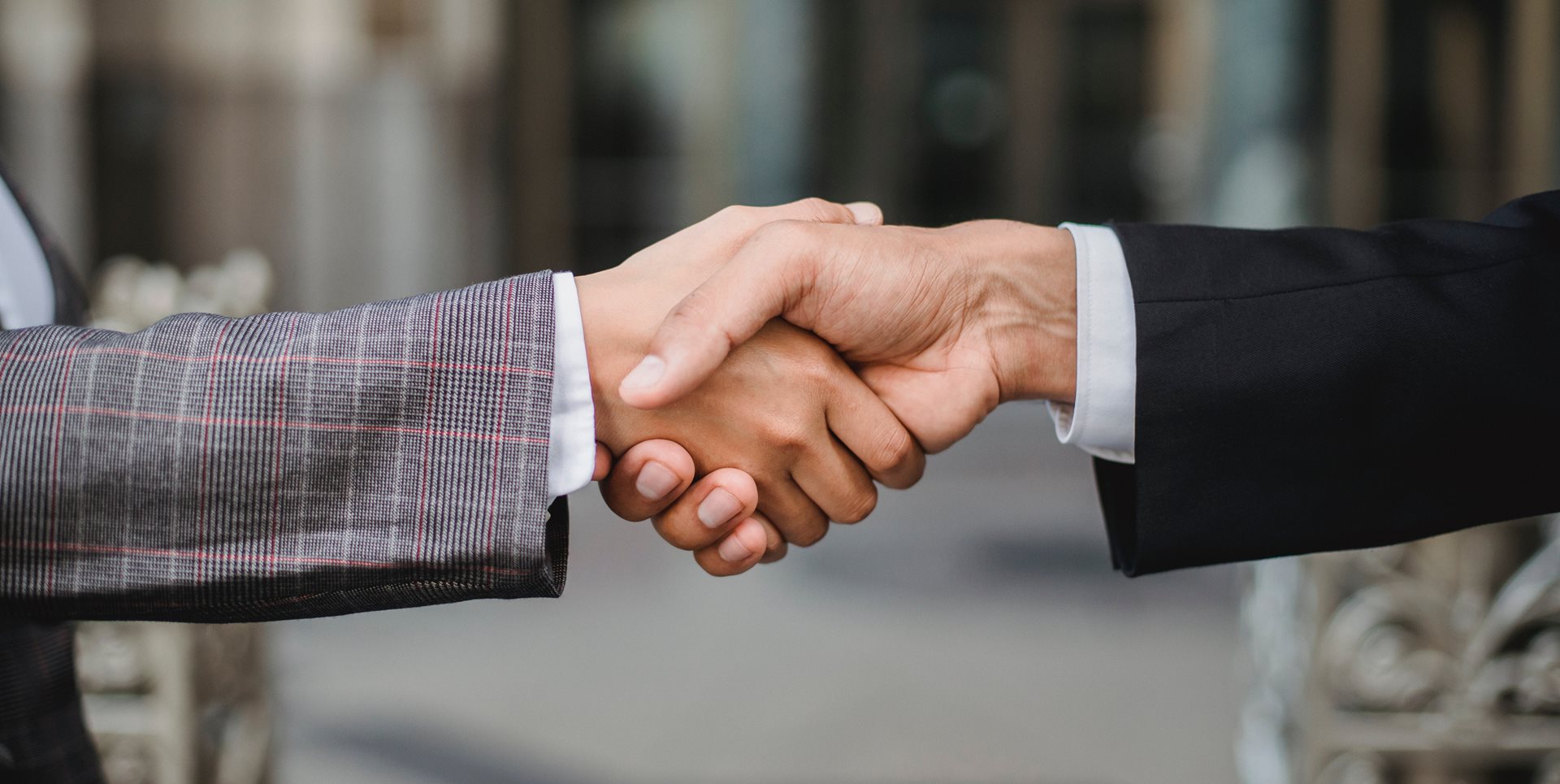 An Interview Series - Employers
Abigail Graves

I hope you live a life you're proud of. If you find that you are not, I hope you have the strength to start all over again. – F. Scott Fitzgerald


The transition from full-time student to full-time employee is not always seamless. It can be difficult learning how to apply an education to a career field. It can be scary being fully self-sufficient for the first time ever. It can be stressful figuring out how to fill out a resume or prepare for an interview. The space between graduation and the first day at a new job is fraught with uncertainties and fears about finding the right job… if any job can be found at all. To ease the burden of not knowing what to write or what to say, three employers offer valuable insights and honest recommendations to those applying for their first jobs out of school. In short? Ambition. Attitude. Ardor.

Name: Shane Smith
Place of Birth: Norman, Oklahoma (1974)
Education: B. S. Civil Engineering, University of Oklahoma (1999), M. S. Environmental Engineering, University of Oklahoma (2018)
Occupation: Civil Engineer

1. What is your field of work? What type of degree do you typically hire?

My field of work is water and wastewater treatment and infrastructure, and we hire a multi-discipline team with all types of engineers. Our first team is the process team which focuses on the treatment of water with chemical, physical, and biological processes. The team members are typically chemical or environmental engineers with advanced degrees. Our process mechanical team includes our jack-of-all-trades engineers and is made up of most disciplines including mechanical engineers, civil engineers, ag engineers, chemical engineers, and environmental engineers. This team focuses on detailed design. Our civil team is made up of civil engineers and ag engineers, and they do all the grading, drainage, paving, fencing, security, yard piping, and generally anything outside of the facilities. Our electrical team generally has electrical engineers, and they do all the wiring and programming. Our structural engineers normally come from a civil engineering background and have an advanced degree focusing on structural engineering, and they design all the structural components and complicated concrete structures for our facilities.

2. What are some common red flags you see in resumés or during interviews?

If I'm looking to hire a graduate to work fulltime, I normally expect to see internships. A lack of an internship is a little bit of a red flag, because they really don't know what they are getting into. I'm not as worried about the lack of experience as much as I am that they're not certain how to apply their school knowledge to the real world. A lot of times, people will pick that up initially as an intern. Also, somebody may just not like what we do here, and they may find out in the first six months that it's not what they really enjoy doing and go somewhere else. Internships should be a trial period for the graduating engineering to see if this is something they like and, likewise, for the employer to find out if the engineer is a good fit for the position. So, I highly recommend internships prior to working.

Another, lesser, red flag is engineers should really have their EIT license coming out of college. I always wonder why when they don't have it yet, whether they just haven't taken it or are struggling with the test. For better or worse, some people struggle with test taking. In our world as consultants, our engineers need to have their PE license, and it's always frustrating for very good engineers who cannot pass that test. It limits how much we can pay them, and it always makes for awkward situations. Having passed the fundamentals exam upon graduation just shows that someone is a good test taker.

GPA is important, but it's more of an indication of work ethic. In general, I like to see around a 3.5 GPA. I think that indicates a good work ethic, but GPA is a lesser criteria when I'm looking for graduates.

Volunteer stuff is also important, but that's mostly just for social interaction and to learn to work with others. It doesn't mean quite as much to me as internships, the fundamentals exam, and GPA.

3. What sets apart the most promising potential hires from the other applicants?

Water and wastewater is a specialty area, so when I hear that somebody is very knowledgeable in the water/wastewater industry, which I don't hear very often from people coming out of school, and are passionate about working in the industry, I get a little excited. It just doesn't happen that often because schools don't teach this industry very deeply. And then having an internship within the water/wastewater sector goes along that same vein.

I also like to hear people talk about grad school, because grad school is very important for what we do. When people come in and are just finishing their bachelor's degree but want to go back to grad school after getting a little bit of experience first, we see that as a positive.

4. How much do you expect new hires to know coming out of college? Do you emphasize expertise or trainability in your selection process?

I emphasize trainability over any kind of expertise. We don't expect the graduates to know a lot, just the fundamentals on how to solve problems. Most of what we do – a lot of the details – are learned on the job. Tools, such as having a mastery of Excel, is very important. The ability to solve problems, the ability to try and figure things out on one's own, and the ability to know when to ask questions are very, very important. But as far as being able to design a pump station, we don't expect that.

Being able to take advice and learn from mentors is really more important than how much detailed knowledge is had coming out of school. However, our structural and electrical guys need to be somewhat familiar with the codes, which is taught in school to a certain extent. They also need to be able to read codes and decipher what they mean and know how to apply them to a design.

5. What advice do you have for students who are about to enter the workforce?

Be ambitious and come in wanting to learn and work hard. What really impresses supervisors the most is seeing a strong work ethic and a lot of dedication to the profession that you've chosen. Have a passionto rise to the top and be the best at what you do. As engineers with advanced degrees, we want to be leaders in our industry. Especially as consultants, we want our clients to view us as the best in our field so that they select us to design their projects for them.

So, getting an advanced degree, learning as much as you can about your field, attending and participating in conferences, trying to be recognized in your industry as a thought leader... just dive in. Go in headfirst, be as ambitious as you can, and rise to the top.

Name: Kenneth Thomas
Place of Birth: McAllen, TX (1966)
Education: B. S. Mechanical Engineering, Texas Tech University (1990)
Occupation: Area Manager

1. What is your field of work? What type of degree do you typically hire?

I'm in the specialty chemical business. Right now, the focus is hydrocarbon processing which is mostly refineries. There's a three-tier approach on hires. The prototype is the chemical engineer. Chemical engineering is probably the best out-of-college skillset for what we do and is the number one major we look for. The second-tier chemist and mechanical engineers do very well, and then after that, we want to get the people with technical specialties. When we hire weaker degrees, they really have to be good on the business end, and they have to prove they can be teachable because some of the softer majors don't do well. We don't hire MBAs or business majors, but some electrical engineers and similar majors can slip through the cracks.

2. What are some common red flags you see in resumés or during interviews?

First off, for entry level engineers, a resumé that is more than a page long is a red flag. The thing that people at interviews don't seem to understand is that if they weren't technically qualified, they wouldn't be getting an interview. They don't need to work on selling themselves from a technical basis. For example, a chemical engineer from Texas A&M is absolutely qualified for an entry level job in my industry.

Another red flag is maturity level. It can absolutely get somebody bumped regardless of everything else. Soft skills matter. How are they going to fit into a team? Are they going to be able to work with people? Because that's kind of what we do the most… we work with people. Those are the ones that take out applicants more than anything else, immaturity and soft skills. Team dynamic is important. If there is a young engineer who is not going to show up on time or is not going to be professional, it can turn the whole team off.

3. What sets apart the most promising potential hires from the other applicants?

We are looking for professionalism, and we are looking for work ethic. There are certain things I look for in people doing field engineering work, and those are the three "I"s and the three "A"s. The three "I"s are integrity, industry, and intelligence. People have to be willing to work hard; customers and senior management like working with sharp people; and, there's no substitute for integrity. The next ones are the three "A"s… it's your attitude, not your aptitude that will determine your altitude in any organization. The three "I"s and the three "A"s are important. This is something that I've run with for a lot of years, and whenever there are performance issues, they will almost always fall into one of the three "I"s.

4. How much do you expect new hires to know coming out of college? Do you emphasize expertise or trainability in your selection process?

I don't look for expertise a little bit. A college degree means that somebody is able to learn. I don't expect anybody to be experts at the senior level courses, but I do need new hires to understand mass and energy balances. They need to be very good at being a base engineer, but it's teachability and trainability that matter the most. Attitude wins out.

If someone wants to be successful and has a good attitude, they're going to find a way. All engineers make mistakes. But how do they handle it? Do they learn from their mistakes? Can they extrapolate one mistake into a whole category of mistakes they'll never make again? It's all about attitude and desire. Intellect also counts, but expertise doesn't count at all. In fact, if a rookie engineer tries to sell their expertise, that's a red flag because there is an attitude issue there. There is an arrogance. A lot of people who come out of engineering school have never failed at anything, but they will eventually make mistakes. Our engineers get taken to their breaking points, and the ones that don't break end up being refinery managers.

5. What advice do you have for students who are about to enter the workforce?

No matter where you go or what you do, if the dream is big enough, the facts don't count. If the dream is big enough, if you want it bad enough… you will outperform people who, on paper, are better candidates. When you come out, have a plan on where you want to be long term in your career. Be teachable. Understand that you're a rookie. Understand that people don't like someone who is the smartest one in the room. The smartest one in the room is rarely liked and rarely builds a big career unless they are a genius. Most engineers are sharp, but they are not all Bobby Fischer smart. They're not the next Archimedes or Einstein. You may be smart, but there are a lot of smart people out there.

So, come out. Have a good attitude. Be teachable. Learn the business you're in. Don't be a whiner. There's no company that is perfect, and that includes the big boys. Exxon does not execute perfectly, neither does Shell, Chevron, or General Electric. None of the companies you could work for are perfect, and unfortunately for you, you're not perfect either.

You're not being judged versus perfection because it doesn't exist. Just take your God-given talent and do the best you can. It's not so much how you handle success; it's how you handle failure. Never forget that the tortoise beat the hare.

Name: Sarah Waggoner
Place of Birth: Beaufort, South Carolina (1975)
Education: EMR System Certifications
Occupation: Director of IS&T User Experience

1. What is your field of work? What type of degree do you typically hire?

I have multiple teams underneath me, so the degree level we hire varies. There are our Tier 1 IT support teams that are everything IT (information technology) related. They oversee our helpdesk and include our frontline field services people. My second set of teams are Tier 2, which are less focused on support work and more focused on implementation and security remediation. Those teams are the ones that are more project-based and put in major effort when we open a new site. The Tier 3 endpoint engineering teams are true engineers who engineer all of our endpoint tools, configure Microsoft 365 to our needs, and oversee our security and management for people who want to access our systems from mobile devices. Lastly, there is asset management for our organization which tracks every IT hardware and software asset we have, manages our databases, and does all our reporting and data analytics around that as well.

The teams are pretty broad, so the degree level I am looking for varies. At the Tier 3 engineering level, we very rarely hire new graduates into those positions because we are typically looking for people who are more experienced. However, we have hired post new grads for those positions in the past when they have had really strong internships or done an internship with us and impressed us with their critical thinking skills, work ethic, and soft skills.

My more entry level positions are on our Tier 1 and Tier 2 teams. For our Tier 1 positions, we hire a lot of people who are still working on their degrees, have finished trade school, or have certifications. For Tier 2 positions, we have a lot of grads who have degrees in healthcare informatics, computer science, or information technology. My asset management team is an interesting group who have all come into asset management differently. Most came from a reporting and analytics background, but I have one employee who is a database engineer and one who is a new graduate. Honestly, if we find somebody who is smart enough and willing to work hard enough, we can train them to do anything.

2. What are some common red flags you see in resumés or during interviews?

When I'm interviewing a candidate, I expect them to interview us as well. We've seen a lot of people who come in and immediately wonder what's in it for them. That's a big turnoff, especially for our company because we are a nationally renowned and world renowned major pediatric healthcare system. We are very dedicated to our mission, and the people who work for us, regardless of their department, live and breathe that mission. In fact, our mission statement is, "Doing everything possible to make anything possible for kids," and we don't take that lightly. Now, we also have a promise to our employees which is, "People first," because we know we can't do this tremendous work without taking care of our people. But, it is a turnoff when people come in thinking that all IT is the same and that it doesn't matter that we focus on healthcare IT rather than manufacturing IT, for example. That is not true for us. Our end users have very different needs. They are not sitting behind a desk between meetings and have time to reboot their computers or sit on the phone for 30 minutes. Our doctors are taking care of patients and children. We are operating 24/7 tertiary care facilities. Our emergency rooms are some of the busiest children's ERs in the country. We can't take our servers down for three hours. To keep everything running, we have to do a lot of extra work, and it is really important for people to understand that. So, when we interview somebody who is dismissive towards that, it's a big turnoff.

Also, normally towards the end of an interview, I always ask people to picture their dream job and tell me what it is about their dream job that excites them. I also ask people what is the one thing – even if they can do it and can even do it well – that they never want to do in a job. Generally, people answer fine and say they don't want to do tedious work or don't want to be in front of a lot of people. But, I have had people say they don't like to work hard or cannot handle high-stress situations or need to set their own priorities/schedule. Those are big red flags.

3. What sets apart the most promising potential hires from the other applicants?

I like those who come in who are inquisitive, interested, and have done their homework on our organization and are not just here because they need a job and applied everywhere they could. Somebody who has done their homework and is truly invested in who we are speaks volumes to us.

We also ask new grads to tell us about a time when they were challenged to solve a complex problem and did not have a lot of resources available to them, a time when they had to rely solely on their critical thinking and analytical skills. If somebody can clearly take us through how they critically and analytically thought through the situation, that's a big win for us. If there's somebody who can't critically think, that is a problem, because that's not a teachable skill. However, if we get somebody who is sharp and a great critical thinker, we can teach them anything.

4. How much do you expect new hires to know coming out of college? Do you emphasize expertise or trainability in your selection process?

I do not expect expertise from a new grad. Trainability and a strong work ethic are the most important things. I don't even have a degree, but experience holds its own weight. Degrees are hugely important, and I do not underestimate them at all. However, it is more important that somebody is trainable, approachable, and willing to learn.

5. What advice do you have for students who are about to enter the workforce?

Be open-minded. Be willing to be coachable. Ultimately, you have to make a decision if a career is for you or not. Take a step back, listen, and research where you want to go. Don't just get a job to get a job. If a job isn't going to drive your passion, don't do it. Life is short. Don't waste your time doing something that you are not passionate about and that you don't love.

Do something that is going to make you want to excel.