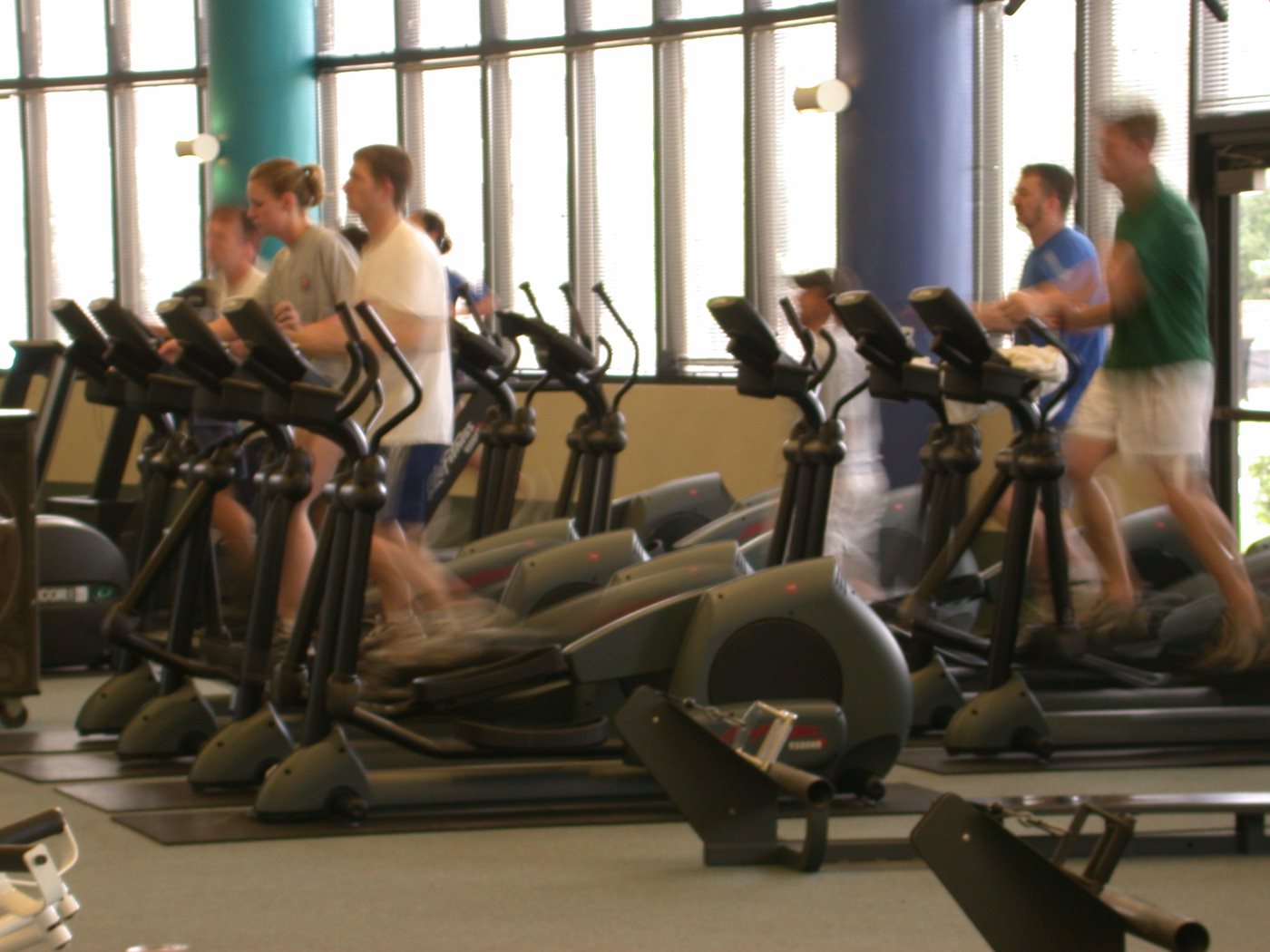 Need a break from the toil and trouble of class? Maybe you've noticed your once favorite jeans are a struggle to get on and off (thanks Whataburger). Or maybe you just want to let off some steam by jogging, playing basketball, swimming, or lifting weights.
Then you have probably headed to the Texas A&M recreation center! The rec center provides 400,000 square feet of recreational space and services. As a student, we all have access to the rec center when we pay the "Recreational Sports Fee" in tuition ($106.00 / semester).
I have personally been taking advantage of the rec center so I can continue my near daily consumption of burgers without having serious health affects (disclaimer: daily burger consumption
with
exercise does not substitute a varied diet). The rec center has something for everyone! They have a giant rock wall you can scale (I have not done this yet), structured fitness classes, a walking/jogging track that overlooks most of the rec center, an amazing natatorium, and much more. The Outdoor Adventures section of the rec center provides students with the option to go on adventures in mountains, fields, and lakes. They even rent out outdoor equipment such as kayaks, canoes, paddleboards, tents, and camping gear.
I mostly take advantage of the weight room and natatorium. Currently, the weight room is on top of a basketball court due to a renovation project. The weight room equipment and machines are modest. Expect to wait for equipment during peak hours. Also, if you are nervous about weight-lifting, you should know that Aggies are very eager to help you with your fitness goals. The natatorium consists of a 50 meter pool (Olympic size), a small pool used for water aerobics, a dive pool, and an outdoor pool. Sometimes the pool is closed due to swim events or Master's swimming programs so it may help to call in advance. Once you are done with your workout you can stop by Smoothie King for a protein shake so you do not miss the
anabolic window
, which is a somewhat controversial belief that you have around half an hour to eat after your workout to maximize muscle building.
Recently, I have noticed some
annoyances
of going to the rec center such as:
Traffic
Limited parking
Peak hours are ridiculous
Never-ending construction
Towels!
I am not listing these grievances just for the sake of complaining, but as a wind of caution to new gym goers. The traffic around the facility is stop-and-go, as there are many stop signs and bus transit. Furthermore, the railroad runs parallel to the rec center so, at times, it may take quite a
bit
of time to even get to the rec. Once you have navigated to the rec the parking lot can be full, or there can be event parking going on (don't worry if there is an event going on – they will usually let you park if you say you are going to the gym).
If you go to the gym during the weekday try to avoid 5 – 9 PM. During the weekend foot-traffic is not too bad, and you should be able to find equipment and parking nicely. A great resource to check if the rec center, or other businesses, are going to be busy is by checking Google's "Popular Times" widget.
In March 2014 Texas A&M Rec Sports began a $54 million expansion and renovation of the rec center. This project will add 113,000 square feet of space to the rec center including a bigger weight room, multi-use courts, activity rooms, an outdoor plaza, and even a new pool! The initial completion date was set in fall 2015, but is now expected to be
completed by January 2017
. Fortunately, traffic due to construction has not been impacted. Pictures of the expanded gym are posted on the rec centers website and look fantastic.
Lastly, if you use the weight room at the rec center make sure to
bring a hand towel
and proper gym attire (i.e. closed toe shoes, gym shorts, and a t-shirt). There are usually many student employees patrolling the weight room and are fairly strict about enforcing the rules. You can rent a towel for the day or get towel service for the semester.
I know we get so preoccupied with school (and Netflix) we might put exercise on the backburner – but good health should always be a priority.
Thanks for reading!
Adam Orendain | Biomedical Engineering
Adam Orendain
is a doctoral student in Biomedical Engineering.